Vibe.Train.Fit
Join The
Tribe
Danny Nichols
More than a coach, Danny is here for support, accountability, and mentorship along your transformation journey. Equipped with the knowledge, experience, and passion Danny is here for you.
Biography
Danny Nichols has had an extensive athletic career. When his goals for the NFL didn't work out as planned, he began participating in a variety of different sports including bodybuilding, Olympic Weightlifting, Crossfit and even trying out for the WWE.
Danny is most notable as a GRID competition Champion and MVP and as a formidable CrossFit Games competitor coming in 18th in his bracket within the U.S. in 2018. Within the sport, Danny holds the record for the thruster at 325 pounds.
 Since discovering CrossFit he has been coaching athletes as well as general fitness clients. It's been an incredible journey that's brought Danny to Central Wisconsin, and he brings world-class training to clients here.
Certifications
NASM
CrossFit
CrossFit Kids
CrossFit Olympic
Opex Level 1
USAW Level 1
Catalyst Athletics Olympic
CPR/AED/First AID
From The Gram
Check out the latest content from Danny Nichols Fitness on Instagram. Bringing you some daily motivation to free workout routines, you can find it all right here. 
This error message is only visible to WordPress admins
There has been a problem with your Instagram Feed.
The Process
Danny Nichols Fitness wants to support individuals who lead a busy lifestyle yet still want to make their health a priority. With our selection of proven successful plans, knowledgeable coaches, and clear nutrition guides we arm you with the necessary tools to create your own transformation.
Proven Solutions
Working with Danny Nichols Fitness offers many different options to help you get the success that you are after. From one on one training to nutrition advice, we know what it takes to get results! 
Coaching
Depending on your fitness goals, Danny has the experience to work with you one on one to reach your fitness goals and overcome obstacles in your previous efforts. Danny has coached high-level athletes to wheelchair-bound individuals. 
Accountability
Utilizing our premium app, Danny will review your workouts, nutrition, and body metrics in order to further your progress. Bi-weekly check-ins allow you to bring the coach to you regardless of your location. 
Nutrition Advice
Through a three-day food recall, Danny helps you make simple adjustments to what you are already eating in order to smash your goals . 
Premium Tools
We provide the tools that you need to be successful along your fitness journey. Our custom app allows you to access workouts, track your progress, message your coach, and much more.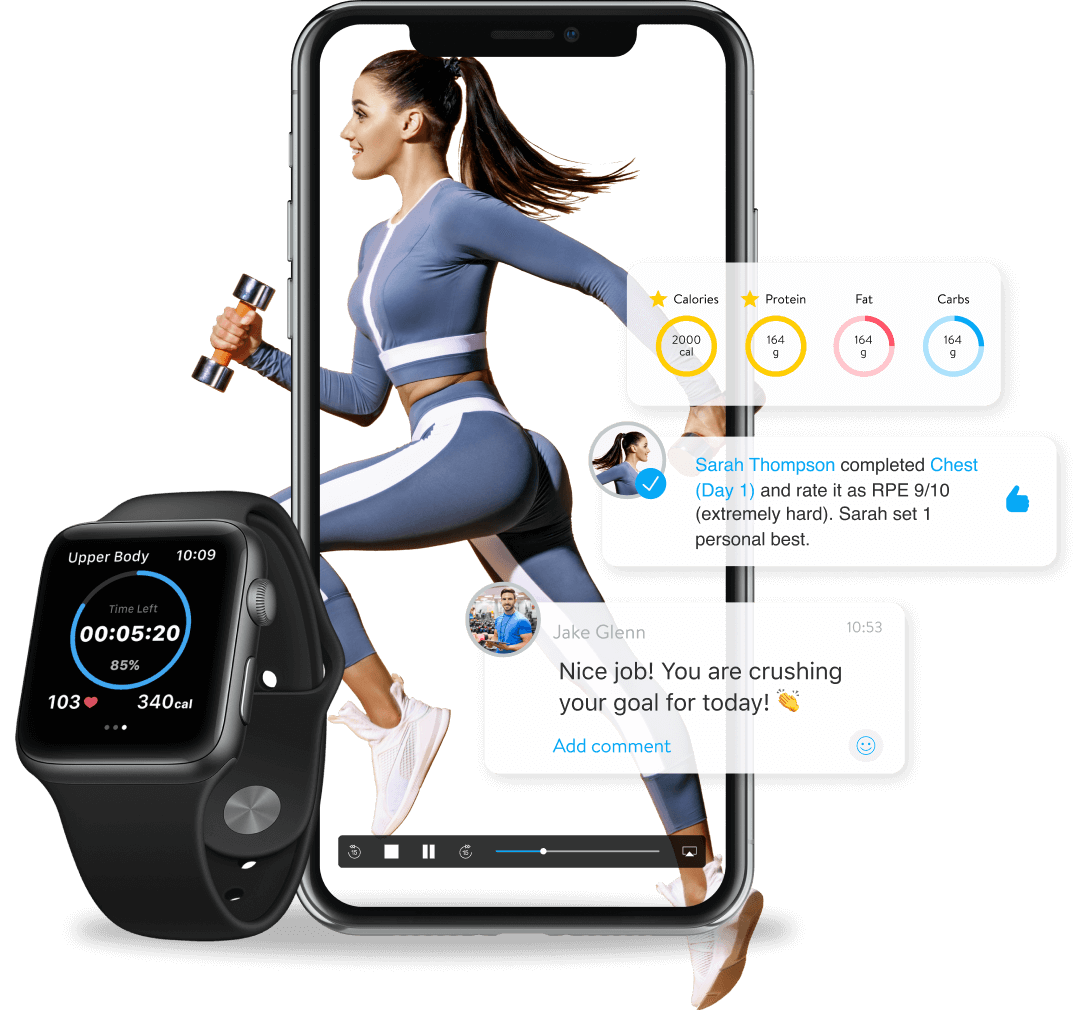 Angela H.
Danny is hands down one of the best personal trainers in central Wisconsin! While it's true, you do have to put in the work to get the results, I could not have done it without him! He has decades of experience, working with diverse clients, of all ages, from beginner to advanced fitness levels. He sits down with you one-on-one, and personalizes your own workout routine to your personal goals. He helps you work on your nutrition, because believe it or not, that is a HUGE part of getting your results. Danny is enthusiastic, personable, energetic, helpful, passionate, and every other trait you might look for in a personal trainer. I recommend Danny Nichols 110% to anyone and everyone who is ready to stop holding themselves back, work hard, and chase after the results that they have always dreamt of.
Grace L.
I had just moved to Wausau in October 2019 and with a change in location, I also wanted a change in my health. I was connected to Danny through my local gym and quickly found his training style was adaptive to my personality and training goals, but also was able to push me past my own expectations of what I could really do. I have never been an athlete, but Danny made me feel like one. The drive and passion he puts into his work mirror his client's results, mine included. I was able to lose 10 pounds of fat while gaining crazy muscle and losing inches all around in only 14 weeks. All I had to do was show up, work hard, and be thoughtful of my daily intake- and Danny planned the rest. Do what he says and you WILL see results.
Kassie
I've been working with Danny doing online coaching for the last 14 months. I met Danny in 2019 through a local gym and had great success. Shortly after he moved out of the state, the pandemic began and the weight packed on. I tried working with two other coaches before reaching out again to Danny. After just a few weeks I was already noticing major changes. Bodyweight dropping, fat loss happening, and huge muscle gains. I lost close to 30 pounds overall and down over 12% body fat. It was through his online programming combined with excellent nutrition guidance that paved the way for mg success!
Kailey
Before starting with Danny, I was training on my own for about a year, but I was not getting the results that I wanted. I was not happy with my appearance, and I wanted to lose body fat and increase my strength and muscle mass. I began working with Danny last December, and he helped me create a consistent approach to nutrition that took what I was already eating and slightly altered it to be conducive to my goals. He also created a personalized training plan for me and helped improve my form on different weightlifting movements. Since then, I have lost over 55 pounds, added over 100 pounds to my squat, gained muscle and strength, and most importantly, gained confidence and love for my body! Danny has helped me realize that I am capable of more than I thought was possible, and he pushes me to be the best that I can be every single training session.
Vibe.Train.Fit
Get Started
"My greatest measure of success isn't in myself. It is in the results that I can help others achieve."

– Danny